P L E A S A N T P R E S E N T
a l i v e c i n e m a t i c m u s i c p e r f o r m a n c e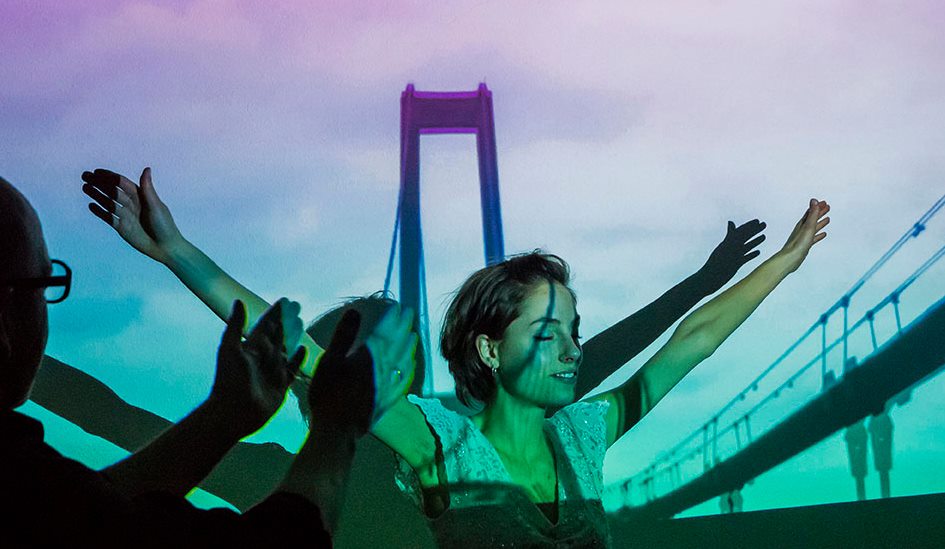 "Balancing four forms can be difficult to say the least, each form having its own associated techniques and limitations that come along with them. I felt that in this performance, apperaat successfully brought these elements together through an extreme cohesion and lack of disparity. I did have a pleasant experience, visually, auditorily, and gustatorily."
- Zwoisy Mears-Clarke, Month of Performance Art - Berlin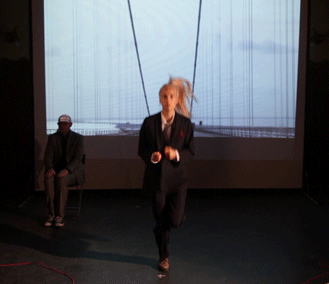 The performance "Pleasant Present" is a contemporary take on the Gesamtkunstwerk.
It proposes poetic in-between moments that move beyond a conventional music, theatre or film experience by combining and de-hierarchizing the artistic disciplines.
What does it mean that a show is "live" and
what's the potential of "live" performances in a digital era
?
Is "live" only a matter of physical presence?
Take a seat and prepare for a
pleasant ceremony
serviced by apperaat.
"The magical thing about apperaat is the relation between Tam and Niels, which ranges between being cool and creepy. It operates on many layers and the unique thing is, that you will never completely be able to grasp it. The constant transformation makes you hungry for more."
- Nønne Mai Svalholm, Director at the Theatre Ambassaden, Aarhus and artistic director at SVALHOLM, Danish Cultural Exchange & Performing Art
apperaat is an apparatus. A piece of electronic machinery and an artistic creature from the digital world.
But apperaat also consists of two individuals, who search for a common identity.

During the performance they go from disconnection to reunion through endless identity shifts.
They investigate the boundary between the self and the other.
"Their performance with the music from the album affects you strongly in body and soul. They are utterly professional."
- Lene Mørk, director of Women's Museum in Denmark
It has to be pleasant.

apperaat creates pleasant sensory experiences that give room for new thoughts by offering the spectator a present.
A present of lingering in a room for entertainment, enjoyment and reflection, which is accessible all ages and as well to those who are not familiar with the art world.


Performing "? ! - a cinematic music performance" at Month of Performance Art - Berlin

Download tech rider here


Read review of the performance ? ! by MPA-B here